Life Coaching
"What is Intuitive Life Coaching?"
Intuitive Life Coaching is about helping you to get from the problem, to the solution!
We can describe it as this:-
Problem A
Solution C
You live in a circle that is formed from all the things you have in your life (picture on left) In this circle you have A and C - between these two things there will be a pathway that will take you to the solutions you are seeking (picture on the right) and finally to the end result of what is is you want to create.

Life Coaching can help you to discover your place in your circle and help you to find that inner wisdom that you already poses but has felt hidden from you.
In Life Coaching we unlock the blockages that have prevented you from moving forward by:-

Remembering
The solutions are already inside you!

The pathway is created from jigsaw pieces that can be put together!

You can change your life!

To move forward you also have to be in the moment focusing on your steps along the way!

Your steps may be large or small or somwhere inbetween and can change from day to day!
The most important factor along the way is to notice your improvement whatever size step you take. Focusing on this improvement as your proof for your way forward guides you further along your path! You will learn new methods, which will give you new emotional tools to transform your way of thinking and therefore your life.

Once you have that wisdom, the work you then have to do to achieve what you want can come easily!
Life can then feel lighter, have more joy in it, with a greater sence of purpose.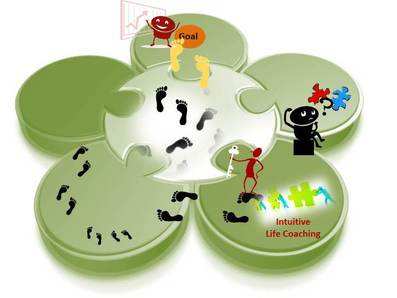 Please contact me on 01939 251367 for more details and to book your session!
Cost first Consultation £40 for 1hr and a half hours
Including a detailed written report on the methods discoverd to move you forward.
Further consultations if needed £25 for 1hr.
Don't worry if you live to far away to come to me as you can now contact me on Skpe for your session.
To book your session however please first either email [email protected] or phone me on 01939 251367

Note: Life Coaching is not Counseling