Animal Energy Workshop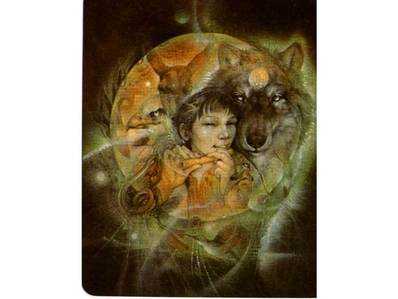 Our animals don't just communicate by scent, body-language and vision, they also communicate by a deeper connection to the vital Energy Force that links all life.
Many Earth based cultures have cultivated an awareness of how important animal allies really are to self healing, my own Celtic culture being just one of them.
On the physical level Animals can help us to become more balanced human beings, giving us a wider perspective on how we can and do affect our environment.Our animals know what is truly inside us. It's not just our body language that they listen to but this deeper inner self that is projecting energy out into the world. They have a more advanced way of letting go than we do as humans, enabling them to stay present in the moment giving them great emotional skill.
When you come to working with the Vibrational Energy of Animals through the cards, this principle of balance is top of the list too. As a Vibrational Energy, they let you know exactly how it really is without any nonsense. When you work with your animal guides the messages come direct and with impact, there is no procrastinating.
Working with a range of animal cards we will see how we can connect deeply to soloutions to our own issues, as well beging to feel and see the energy world our animals live in!
This Vibrational Energy has an intelligence that is much greater than our own, but also very simple as it cuts out all complication that can muddy an otherwise clear window to wisdom!
This can be a half day or full day workshop. For more details or If you would like me to run this above workshop in your area, then please contact me on:-
Tel. - 01939 251367
Skype