Healing for Dogs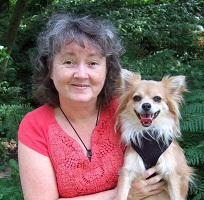 I have been working for many years with energy healing on dogs and have found it a great tool in helping them to become calmer, as well as working to help alleviate pain and deal with various ailments. I work using a combination of gentle healing touch and sound.

I charge 30p per mile for the petrol travel to you and ask for donations for the healing work. As I have no idea how long I need to be with you and your animal, the treatment time will be varied, depending on how quickly your wonderful pet and I take to get to know each other and how long the healing work takes. The whole idea is to work from a very relaxed way of being, so rushing things is not an option.
For more information or just an informal chat please contact me on -

01939 251367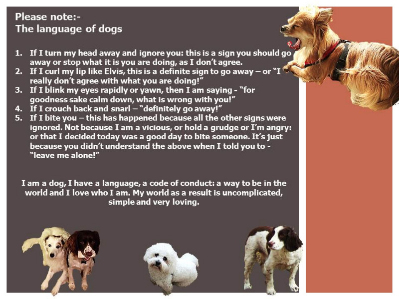 Roann's Dog Therapy Team Canine Behaviourist
Books and information that I have found useful!

The Encyclopedia of Natural Pet Care by CJ Puotinen
Grandmother of Herbal Medicine Juliette de Bairacli Levy
A New Look at the Vaccine Question by Richard H. Pitcairn, D.V.M., Ph.D

http://www.animalnaturopathy.org/Pest_Repellents_That_Make_Scents.pdf Essential Oil Natural Tic repelent
The latest on Micro Chipping for dogs and horses

Be the Pack Leader and Cesar's way by Cesar Millan
Natural Help for Mange in Dogs PDF

Useful food links for your dogs!
Nutritional food for pets!
Something I found on horses that might be interesting for those of you who look after these wonderful animals - Natural Horse Care by Pat Coleby