Events
Children In Need
(September 01, 2013)
---
This time this event is not mine but my partners. He is walking 102 miles for Children In Need along the Cotswold Way from the 1st - 8th September. If you would like to sponser him please click on this link - Ivan Styles
Here is a short bio of why he is doing this:-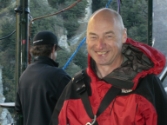 Hello everyone, my name is Ivan and I'm the father of two grown up children and the grandfather of 4 and I'm walking the Cotswold Way for Children In Need. It is important to me to support a charity that is working to better the lives of children.
My passion is walking; I just love to walk, so with this in mind I came up with this idea - one hundred and two miles along the Cotswold Way from Chipping Campden to Bath. Starting on the 1st of September and finnishing on the 8th of September 2013.
Wish me luck as I trek along the way. With your help we can make this happen!
Ivan Styles